OS Electronics
Sensor|OS Electronics
Product features
Industrial Dual Inductive Sensor (NEW!)
• onsemi has been doing inductive sensors for automotive for 20 years
• We have a new approach that is designated for high accuracy and high-speed
industrial applications.
NCS32100: Dual Inductive Sensor Products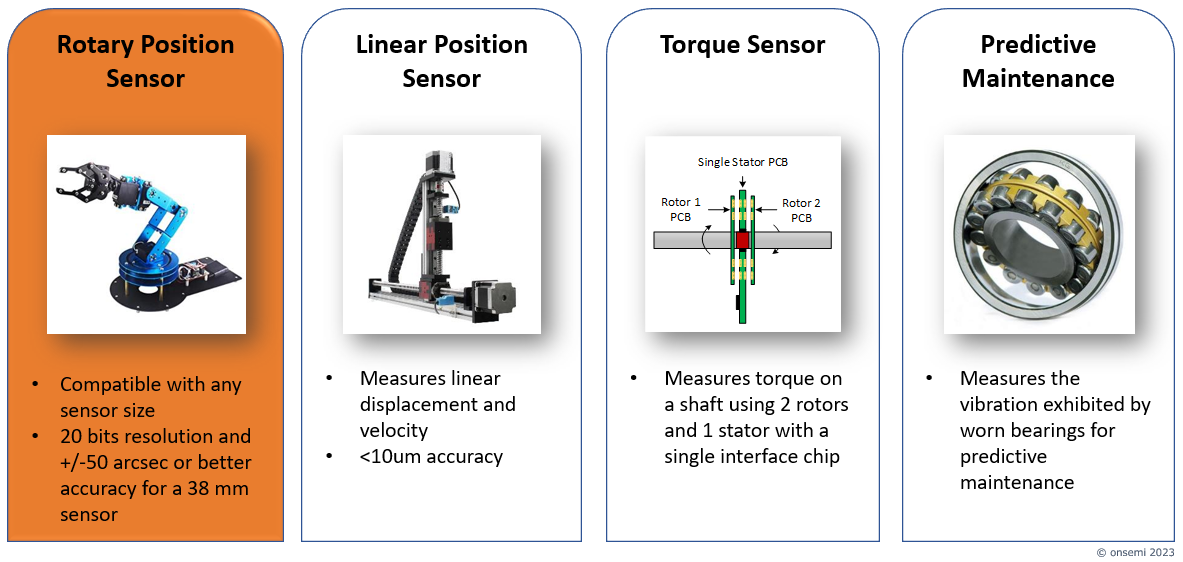 NCS32100
The NCS32100 offers a full featured controller and sensor interface for high resolution accuracy
angular sensing when paired with a printed circuit board sensor.
The NCS32100 has flexible configuration capabilities allowing for connection to a variety of
inductive sensor patterns and offers a variety of digital output formats.
Inductive sensing techniques have unique advantages over traditional position sensor solutions
including but not limited to temperature insensitivity, mechanical simplification, and
insensitivity to contaminants.
NCS32100: Position Sensor Anatomy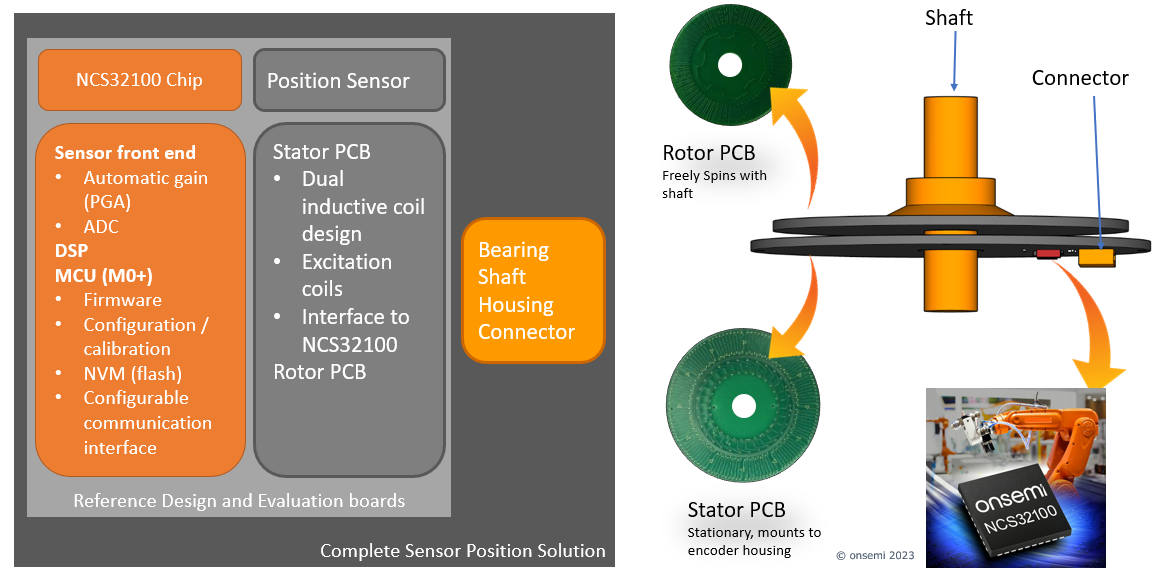 System Solution Comparison Example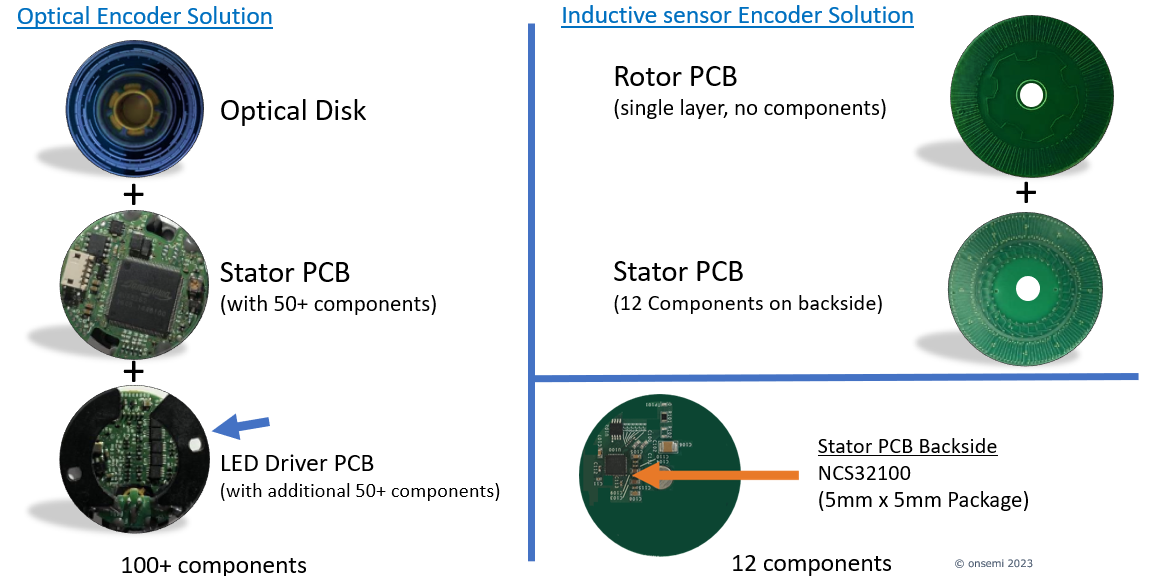 • Reference Design Manual

- PCB design for a 38mm rotary sensor

- RS-485 5-Pin Interface

- Firmware supports +/- 50 arcsec or better accuracy

with position and velocity readout

♦ Battery backup

♦ Error reporting

• Evaluation Board

- Simple demonstration of both rotary PCB sensors

working with the NCS32100.

- Strata enabled

• Feature Sheet detailing NCS32100 hardware.